1. Gerald Butler- Okay this man can play heart throb to warrior and STILL makes this Brunette wet! And that accent makes him a double threat bitches!
ride me
around ALL mother fucking day and night and I would die a happy woman. He takes NO SHIT from anybody and when he shoots that gun... Oh dear God.
Favorite Bad Boy Role: Once Upon a Time in Mexico.
Western Johnny Depp- fuckkk yeahhhh.
7. Ryan Reynolds- alright so doesn't play the BB part in a lot of his movies, but just one look at this man and i'm done. Everything about him just screams "I wanna fuck you right now!" I guess he first had me in the movie Waiting- where he wasn't so much of a bad ass, more just like an asshole, which we gals know can be equally as attractive the way our fucked up brains work.
8. Kevin Bacon- there are so many movies that he looks gorgeous in i can't fuckin' handle it. Of course there's Wild Things-
where we get a glimpse of his real bacon
- but then the old-school rebellious KB in Footloose is a hard one to pass up.
The 80's never looked so good.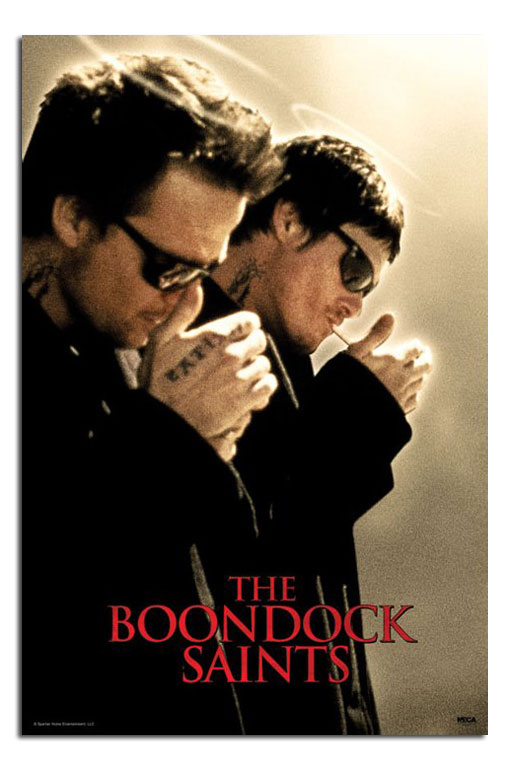 9 & 10. Sean Patrick Flanery & Norman Reedus- Hot Fuckin' Irish Boys. After I saw them wielding their guns in Boondock Saints I was officially smitten. They haven't been in much lately- unless you are lining up to get tickets for SAW 3D (i gave up on that series about three years ago). But seriously, have you ever seen men look so good lighten up those cigarettes?