*Update* Thanks for voting today! This post can be voted on until Friday- that's when a second round will begin and a new set of tats will be displayed!
Okay Everyone,
So I officially suck at posting pics- but not to worry, lets try round one again! If the pics dont work this time- i'll call in for some back up- but i'm hoping all the pics post today!
its time to vote for the best bad girl tattoo!!
Leave a comment below this post with a vote for your favorite tattoo of the day!
The finalists from each round will go against each other- so if you don't see your tat up here today, don't worry, it will be up during another round next week!
If you wanna grab the hot new button "Show me Yours..." grab it from our sidebar!
#1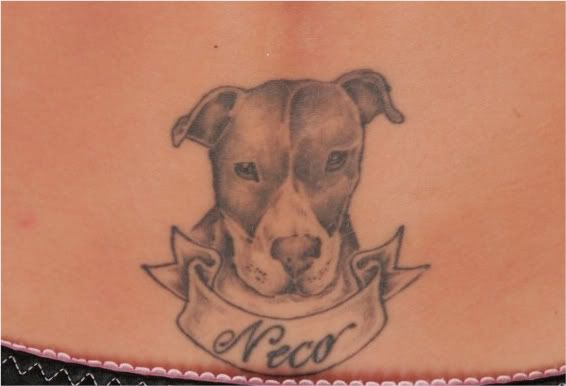 #2
#3
Alright bitches- get your vote on! And if you missed the chance to enter- go ahead and email badgirlbloggers@gmail.com and we'll see what we can do to get you entered!