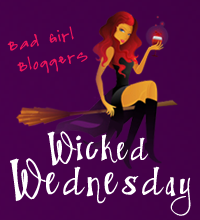 Ok, so maybe another free for all week is lazy on my part but I've been moving this week so I'm asking for a pass :)
There are a few rules!
1) Post the button! It can be in the body of your post or visible in a side bar but the button must be visible :) (If you aren't sure how to do this e-mail me and I'll be happy to tell you how :) )
2) Post something that is bad girls material. Again, whether it is your own top ten, a naughty video, a scandalous picture, or just a bad-ass story- your choice. Don't just link-up to any old post though.
3) Link the post URL, not just your blog :)
That's all Ladies!
Ready, Set, Link-up!